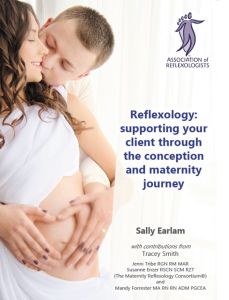 Maternity Reflexology CPD Course
2 day course.
Please note I will not be resuming face to face training until social distancing measures have eased and I am certain that training will be able to go ahead. This course is available Online
Sally Earlam is currently the Maternity Specialist for the Association of Reflexologists and is the main author of "Reflexology - supporting women through their conception and maternity journey". This book is available to buy from the AoR website.
Being able to support couples through their pregnancy and beyond with reflexology is a wonderful experience and one that we should feel honoured to be a part of. Reflexology for maternity aims to optimise the health and wellbeing of the clients; using reflexology techniques designed for different stages and also being aware of general lifestyle advice that can be given to make this journey as pleasurable as possible for all. This course has been designed to give you the skills required to gain confidence in treating maternity clients and is suitable for qualified Reflexologists.
Online course
I am now also offering the Maternity Reflexology CPD course as online training. If you are interested then please go to the Online Maternity Reflexology page. The online course covers the same material as the face to face training.
London Courses - cancelled until further notice, this will be reviewed in September 2021
Maternity Reflexology
This is a 2 day course that will enable you to build your knowledge to allow you to work safely and confidently with pregnant clients. After completing this course you are able to say you are trained in Maternity Reflexology.
Theory will be covered in the mornings and will include:
General advice for the three trimesters of pregnancy
Research studies on maternity reflexology
Contra-indications and cautions
Reflexology treatment plans for the three trimesters of pregnancy
Endocrine Balance and a simple lymphatic drainage Reflexology sequence.
Reflexology techniques for common symptoms including: nausea, vomiting and heartburn. Constipation, Pelvic Girdle Pain etc
Reflexology for preparation for Birth
Reflexology during Birth
Reflexology for Post-natal mums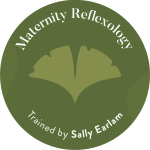 The afternoons are practical based, starting with a demonstration of many techniques suitable for all stages of pregnancy. This will also include an endocrine balance, a simple lymphatic drainage Reflexology sequence perfect for swollen legs, some linking techniques and techniques for common symptoms such as pelvic girdle pain.
With plenty of time left for you to practice on each other!
After the course you will receive a link to You Tube video's which you can use as a reminder of new sequences and techniques.
I will provide everything you need, including a vegetarian soup lunch and refreshments at the London venue.
Prerequisites:
Please note that these courses are for those already holding a diploma level 3 or above in reflexology.
Dates:
No course dates currently planned

Course details
Each course is limited to a small group to guarantee you will receive plenty of individual attention in a warm, friendly and supportive environment.
The course runs from 10am-5pm each day, in Sydenham, SE London. Sydenham is easy to reach, it has 3 stations, an overground station and plenty of free parking in the street, see contacts and travel for more information.
Certificates
You will receive a certificate for this course. Each day is worth 14 CPD points for AoR members, or 7 hours of CPD training for other organisations.
Case Studies
Case studies are an optional part of this course. However some insurance companies now specify that you need a case study element to say you are experienced in a specific area. I would therefore strongly suggest that you do complete the case studies which can be emailed to me at any point after the course. A further electronic certificate will then be issued to say the case study element has been completed.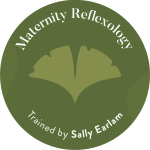 You will also receive instructions on how to add these badges to your own website.