About me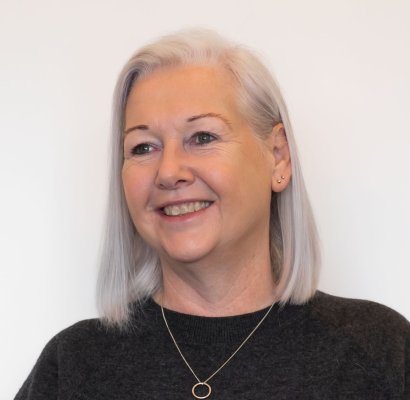 I have been a reflexologist for 24 years now and I feel honoured that it has taken me on so many exciting journeys and has allowed me to meet so many inspirational people. I currently work part time for the Association of Reflexologist (AoR) as their Maternity Specialist and Head of Training and Education. I was a Board member for the Reflexology in Europe Network (RiEN) from 2012 to 2016 and an elected member of the Reflexology Profession Specific Board for the CNHC from 2013 to 2022. This still allows me time to continue to see clients and run Reflexology CPD courses in SE London and to develop Online training.
I am delighted that the AoR have now published three of my reflexology guides: Supporting Conception and Maternity, Hand Reflexology and Reflexology for Tots to Teens. These guides are available to buy through the AoR website and I have copies of these that you are welcome to look at if you attend a course.
I have also written many articles on Reflexology in pregnancy for Mother and Baby Magazine, Choices Magazine, Green Parenting Magazine, Juno and more!.

My working career started in nursing and I have been a qualified Nurse for 38 years and have a Nursing Degree from Edinburgh University. After qualifying as a nurse I worked in several Central London Hospitals, was a Macmillan Nurse for 10 years looking at quality of life in patients with advanced bowel cancer, and then worked for the King's Fund in the Nursing Development Team.
I have been a qualified Reflexologist and a full member of the AoR for 24 years and a qualified teacher for 17 years. I was delighted to be awarded a Fellowship by the AoR in 2013. I have previously taught the Diploma in Reflexology in London where I also developed the CPD programme. As part of this programme I started teaching the maternity CPD course, Hot Stone Reflexology, Chinese Foot Massage and Hand Reflexology.